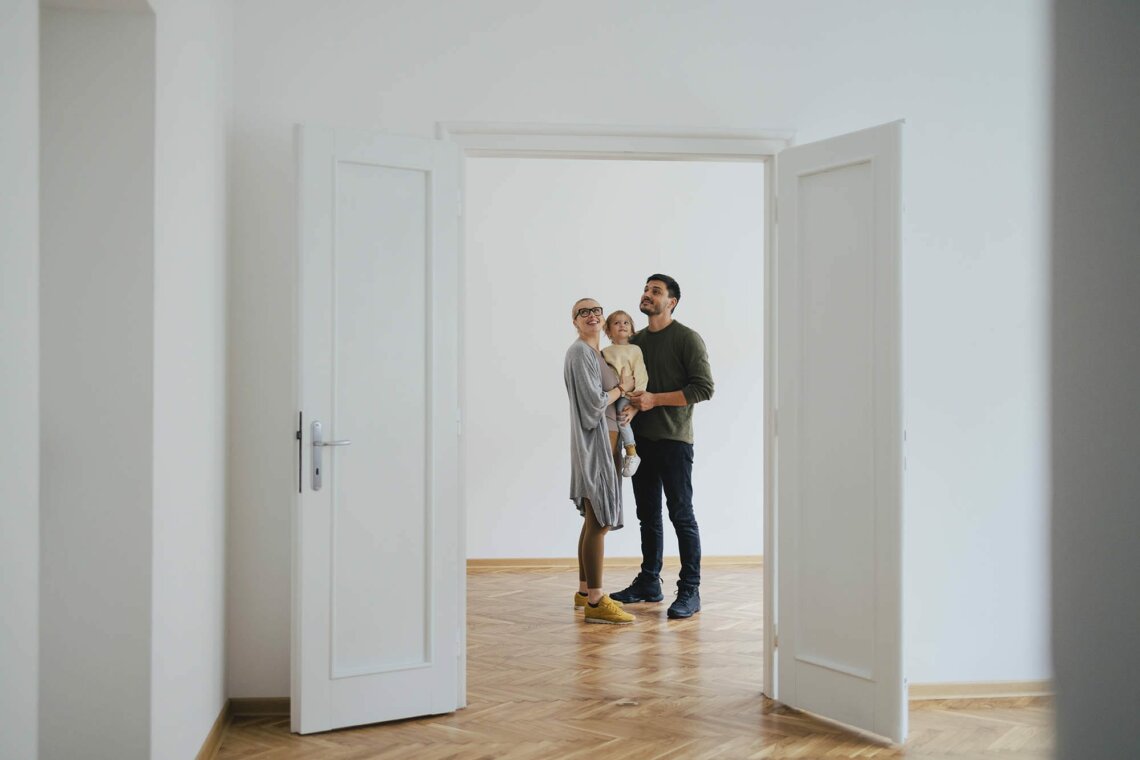 5 People You'll Meet as a First-Time Homebuyer
June 7, 2022 by The CE Shop Team
Let's Learn About the Professionals Involved in the Homebuying Process 
For many first-time homebuyers, navigating the real estate industry and the homebuying process can feel overwhelming. That's totally understandable — after all, a home is often the largest purchase that a buyer will make in their lifetime. But the journey to homeownership can also be incredibly exciting, and the more you learn about the process, the better prepared you'll be. 
Today, we're going to be talking about the various professionals that you'll encounter on your homebuying journey. 
Buyer's Agent 
Your real estate agent is the person that you'll be spending the most time with as you search for and ultimately purchase a home. Your agent's job is to advise you and advocate for you through the entire homebuying process, from touring homes to closing on your dream home. Your agent has extensive knowledge of the real estate industry and will be your most valuable resource. 
The terms "real estate agent" and "REALTOR®" are often used interchangeably, but they actually mean different things. A real estate agent is an individual licensed to assist people in selling, purchasing, or renting property, while a REALTOR® is any licensed real estate professional who is a member of the National Association of REALTORS®. 
Seller's Agent 
When you make an offer on a home, the seller will also be represented by a real estate agent, also known as the listing agent. You might not be directly interacting with this agent very often, but they will be working behind the scenes to advise the seller up until the day you close on the home. 
Mortgage Loan Officer 
Unless you're able to pay for your home entirely in cash, you're going to be working with a Mortgage Loan Officer or a Mortgage Loan Originator to finance your new home.  
An MLO is a financial professional who helps applicants acquire loans when purchasing property. They guide clients through the mortgage approval process from the beginning of their loan application to closing on the property itself. 
Home Inspector 
When you're buying a home, it's often a good idea to make your offer contingent on the results of an inspection. 
An inspection is intended to assess the condition of the home and uncover potential damage or safety issues. A qualified home inspector will examine the property top to bottom, from its plumbing and electrical work to its roof and foundation. They might recommend repairs or notify you if something isn't up to current code. 
Home Appraiser 
A home appraisal, which determines the fair market value for the home, is often going to be required by your mortgage lender. The appraiser, typically required by state law to be an independent third party, will consider the general condition of the home, any upgrades made to the home, and comparable properties in the area to determine if the price you've agreed to pay for the home is fair. 
And Many More 
Of course, this list doesn't cover all the professionals you'll encounter on your journey to buy a home. There are plenty of other people that you're likely to meet along the way, including employees at the title company and insurance company that you end up working with.  
But we hope that this helps you understand the homebuying process a bit better! 
Additional Resources 
Are you a first-time homebuyer? We have ebooks that were created specifically to help first-time homebuyers through the process of buying a home. Check these out: 
Buying a home for the first time can be daunting, and if you're a first-time homebuyer who's just beginning the process of purchasing a home, you probably have questions. This ebook outlines five concepts that first-time homebuyers should understand, from private mortgage insurance to down payments. 
Inspections can be nerve-wracking, especially if you're a first-time buyer or seller, but we're here to help you approach the inspection stage with confidence. In this ebook, we walk buyers and sellers through the inspection process, from how to choose a home inspector to which parts of a home an inspector does (and doesn't) look over. 
Ready to Get Started With The CE Shop? 
Whether you're a new agent looking to start award-winning Pre-Licensing education or an experienced veteran wanting to finish your Continuing Education, we've got a 100% online curriculum that's one of the most diverse and groundbreaking in the industry. And if you want to network with your peers, join our Facebook group and get connected!