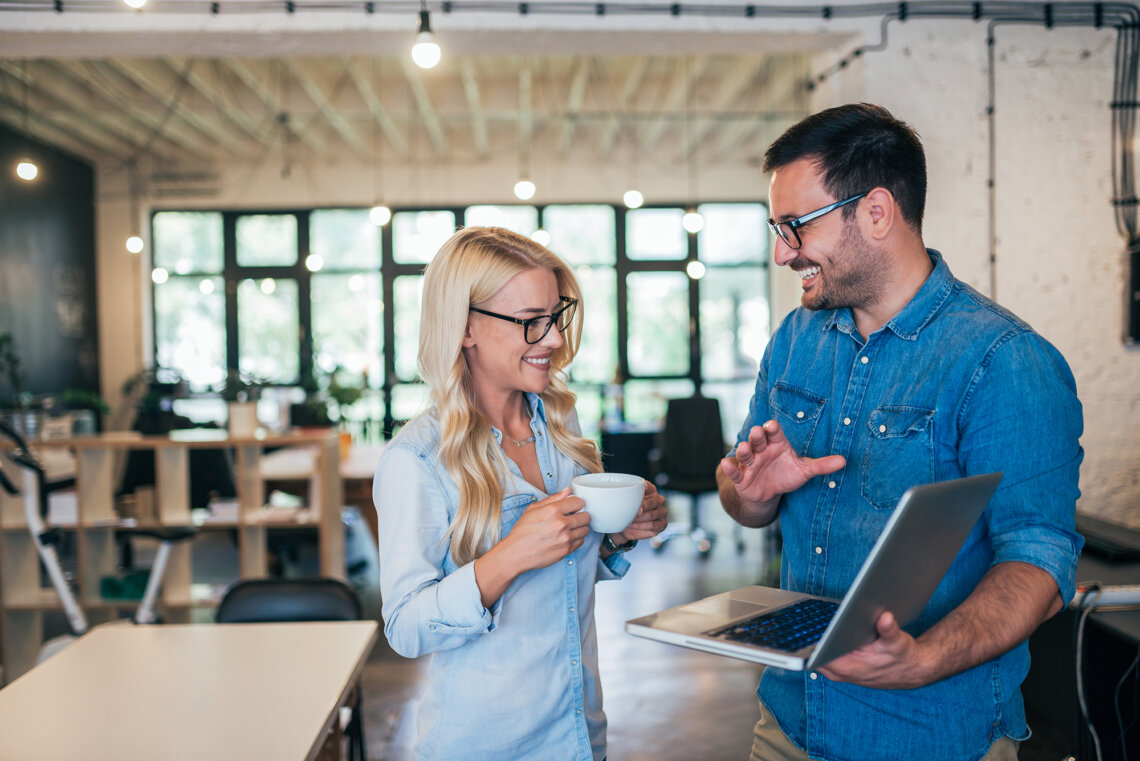 The Top 5 Tech Tools for Mortgage Loan Officers
Feb 23, 2022 by the CE Shop Team
These Tech Tools Are Made to Help Mortgage Loan Officers
It's no secret that technology has improved our personal and professional lives, but have you wondered how to utilize different software and digital services to make your job as a Mortgage Loan Originator even more productive?
In this guide, we'll outline the five most important tech tools Mortgage Loan Officers and Originators (MLOs) need to succeed in 2022. These tools can improve your marketing strategy, increase lead generation, and digitally manage paperwork. Not only will this technology help you, but it'll create an enjoyable experience for your clients, in turn getting you more business! 
1) Professional Mortgage Loan Officer Website
Let's start with one of the most basic yet important lead generation tools you can have: a website. Not only does having your own website increase your credibility among clients, it can be a great marketing tool that advertises all of the information a prospective client or Broker may be seeking. If you don't have a website yet, make it a top priority; we're living in a digital age, and not having a website is akin to not having a business address. If you have a website, consider if it's up to date and truly representative of your expertise.
Your website should outline:
The services you offer
Your contact information
Your brokerage
Your niche (as applicable)
Your professional achievements
Why you chose to join the mortgage industry 
How long you've been a part of the industry
Need help in creating your website? These platforms are built to make website creation simple and straightforward:
Squarespace is a website builder and hosting service that allows you to use ready-made templates to create your own website. They provide you with a custom domain, eCommerce capabilities, analytics, social media/SEO tools, and around-the-clock support.
Wix is a web development service that provides you with a website builder chock-full of templates and designs so you can build a website personalized to your taste. They also offer online scheduling software, a logo maker, custom domains, and SEO tools to help boost your business.
2) CRM
CRMs, or customer relationship management software, allow you to manage your client relationships and interactions through a carefully organized database. The relationships you forge are critical in terms of finding success in the mortgage industry, so it's crucial that you focus on engaging your prospective, current, and former clients to generate business.
To that end, you likely spend a significant amount of time approving documents and taking client phone calls. Work smarter, not harder, by letting a CRM keep track of details like your last interaction with a customer, their loan information, and their contact information so that you can focus on what's really important: serving your clients.
If you're ready to build your own powerhouse database with the help of a CRM, check out these options:
Surefire CRM can help you gain new business while keeping up with your current clientele. This tool utilizes set-it-and-forget-it workflows while offering you free resources to help maintain and grow your relationships with borrowers, recruits, members, Brokers, and real estate agents.
Keap organizes your client information and daily tasks to free up time in your schedule. You're able to track invoices, schedule emails, implement marketing plans, get quotes to your clients quickly, and store all of that information in one place.
3) Loan Origination System (LOS)
The two main functions of a loan origination system are the origination and fulfillment of a loan. An LOS will pull together the staff involved with the loan origination, including Loan Officers, underwriters, and processors. This system will track and drive borrowers through the stages of the origination process, including pre-qualification, pre-approval, loan application, processing, underwriting, credit decision, quality control, and funding. Newer loan origination systems not only make your day-to-day simpler, but they often feature fraud detection, data security, automated decision-making, and compliance-related reporting and tools.
A successful LOS will need to be able to integrate with your CRM, so be sure to seek out systems that are compatible.
To find an LOS that fits the needs of your business, we recommend checking out the following options:
Empower is an LOS that utilizes AI, digital loan applications and closings, analytics, and an extensive network of third-party service providers to help you work more efficiently while lowering operational costs and giving your clients a streamlined experience. Empower can be integrated with the Surefire CRM.
Encompass is a customizable LOS that grows along with your business. Offering document management, digital signing, compliance checks, and integration with many popular CRMs, Encompass is an all-in-one system that can help you originate more loans and close in less time.
4) Point-of-Sale (POS) Software
Consumers have come to expect the ease of having access to everything they need through the internet, so why not make their application process more straightforward by supplying your own point-of-sale system? Give your clients the option to avoid any extra calls and appointments that can be handled through a digital service.
Here are two POS software tools that you can integrate into your CRM and LOS:
Floify helps you collect all documentation you'll need from your clients in a centralized location, making the process transparent and efficient for you and your clients alike. Available on desktop or mobile devices, Floify lets you customize your workflows, organize uploaded documents, and offers internal audit features, creating an interactive way to lead a client through the mortgage process.
SimpleNexus works to unite the people, systems, and stages of the mortgage process into one streamlined solution. Clients can safely upload all of their documents, keep track of where they are in the loan process, and even use the payment calculator to play with different pricing options.
5) Lead Generation Services
As a Mortgage Loan Officer, you know how important lead generation is. It brings you new clients to serve and overall boosts your business when executed correctly! That's why lead generation should be top of mind when you're formulating your marketing strategy. Luckily, there are tools that can help you take your lead generation efforts to the next level, including:
ProspectNow gives you access to nationwide property data and analytics, seller predictions, and AI capabilities to expand your network. You're able to generate leads without having to manually reach out.
Leadpress works with your website to help convert prospective clients into lifetime customers. This software utilizes lead capture forms, optimized landing pages, SEO tools, and an analytics dashboard to help you turn your website into a lead generation tool.
Do not discount the value that technology can add to your mortgage business. Not only are these tools going to help with your marketing efforts, but they will make the mortgage industry that much more accessible for your clients. If you don't implement any of these practices, you'll soon be left in the dust by those capitalizing on these impressive pieces of tech.
Ready to Further Your Education With The CE Shop?
Our Continuing Education courses are written by mortgage experts with decades of experience. Stay up to date on your requirements with our 100% online curriculum that's one of the most diverse and groundbreaking in the industry. And if you want to network with your peers, join our Facebook group and get connected!
WHY WAIT?
START YOUR FUTURE TODAY!