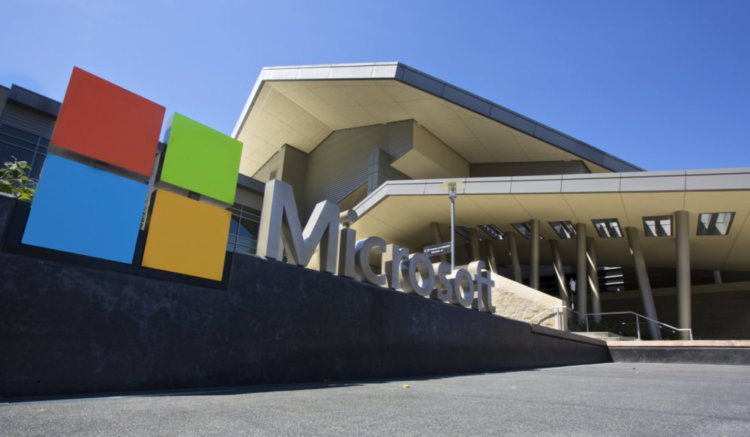 Microsoft Office 365 – Review
 
A Long Time Microsoft User!
I have used Microsoft products since they first came out.   From DOS to the first Windows Product to the first Office products, Microsoft SQL Server, Microsoft Dynamics (Formerly Great Plains) and more.
People can complain about Microsoft but quite frankly being involved in the IT arena and Software support arena for 22 years, I have to say Microsoft has been phenomenal.
Just remembering back to DOS and manually typing in commands to find files/data on your hard drives and then to Windows and where it is today. WOW!
I first used Word processing products back in the 80's before Microsoft came out with their products.   Remember WordPerfect and those other Word processing products?
The first Spreadsheet app I used was Lotus 1,2,3.   Then Microsoft came out with Excel!
There was DB1 the first database app I remember using.   Then Microsoft developed Access which was another amazing product.
People complained about the cost of these products but what they didn't realize then and don't realize today is that each of the Microsoft Office products alone are amazing, powerful tools which you can literally run a small business on!   The tools which exist within each of these products is well worth what the annual cost is.
A few years later they began combining the products together as Microsoft Office!
Four years ago we started a small business and we needed several of the Microsoft Apps but couldn't afford to go out and buy each one, so we started looking at what our options were and found Microsoft Office 365.  The internet and cloud computing has allowed us, as users to subscribe to the use of many powerful products on a monthly or annual basis and to have regular updates, backups, support and more for very reasonable monthly fees!   You couldn't have afforded the tools you have access to today in the early 90's!   This makes starting and developing a small business much more viable.
We needed Office applications and a website and the tools to build a website so we subscribed to Microsoft Office 365 Business and we chose to pay on an annual basis.  Microsoft Office 365 Business supports up to 300 users.  Beyond that number you have to go to another Microsoft solution like Microsoft Office 365 Enterprise.
The personal and home solutions are very viable as well.  Below are some comparisons of the different Microsoft Office 365 solutions available for home use and the business offerings:

Office 365 Home and Personal both include Microsoft Word, Excel, PowerPoint, OneNote, Outlook, Publisher(PC Only) and Access (PC Only).   The apps may be fully installed on PCs, Macs, tablets and phones.  1TB One Drive cloud storage per user is included as well as 60 minutes per month of Skype calls per user.  The Home version allows up to 5 users.  This means it can be installed on 5 PCs or Macs, 5 tablets and 5 phones!
Applications are always up to date and you get all new features as they are released during your prescription period.
Microsoft support via chat or phone is included at no extra cost.
Skype calls to mobile phones and landlines includes 60 minutes per month per user for up to 5 users.
The other advantage of the subscription is that you may be somewhere without your laptop or pc and need to create a document and you can login to Microsoft Office 365 online and have access to the same tools you have on your PC, tablet or phone.  Your documents stored on the PC would not be there unless you save them to the cloud (OneDrive).   If you have done that you can even access docs that you created at home!
Only Publisher and Access are not accessible online or on cell phones or tablets.  Those apps are only available when installed on your PC or Mac.
Office Personal has all the features of Office Home except it is a subscription for one person and priced affordably for one person.
The pricing on these subscriptions is very affordable and you can subscribe monthly or annually as well as try them free for one month!
Did you know that students and teachers can have Word, Excel, PowerPoint, OneNote and Microsoft Teams plus other classroom tools for FREE?  Click here to signup.  All you need is a valid school email address to get started.
Microsoft Teams is a digital hub for educators which brings conversations, assignments and apps together in one place allowing collaboration and community.  Free training is offered for teachers.
Office 365 Business – Our Small Business choice
There are several subscription options for Business.   As a Small Business owner we selected the Office 365 Business solution.  It includes desktop versions of Outlook, Word, Excel,PowerPoint, OneNote, plus Access and Publisher for PC Only.  Business email and HD video conferencing are NOT included in this small business version.  It includes 1 TB of OneDrive storage and currently starts from $8.25 user/month. Like the Home version you can access the apps online from anywhere and if you store your docs on OneDrive you will have access to them as well from anywhere you have internet access.   Collaboration between staff members or clients is simplified with the cloud storage as well.
Once again, the apps are always current as long as you have an active subscription.  All new features are installed with app updates and readily available.  No more having to go out to find the latest version and purchasing and installing it yourself or by a staff member!
There are five layers of security to keep customer data safe.
There is also a new app, which I haven't checked out yet called Sway for creating reports, presentations and more from your mobile device, tablet or browser.
New users can be added in a flash and credentials and permissions can be managed with Active Directory.
Office 365 Business Premium – For larger businesses
This version is geared for larger businesses and starts currently at $12.50 user/month.  It includes Business-class email with 50 GB mailboxes and HD Conferencing in addtion to the same apps as the small business version and the same amount of OneDrive storage (1TB) per user.  Also included is SharePoint and Skype for Business.  Each user can install Office on 5 PCs or Macs, 5 tablets and 5 phones.
In addition to the above are the following Business apps:
:
Microsoft Connections, Listings, and Outlook Customer Manager help you can nurture Customer Relationships.  Microsoft Invoicing, Bookings and MileIQ help you manage your Business better and these are all managed centrally from the Office 365 Business center.
I am not familiar with these new Business Apps but will be checking into them.
Business-class email can be accessed from your desktop or from a web browser.  With it you get 50GB mailboxes per user and can send attachments up to 150MB.
Microsoft Office 365 Business Essentials
This product falls between the Microsoft Office 365 Business and Premium pricewise and includes the Business class email and HD video conferencing but with no installed applications on Desktops.  All apps are available via the Internet on mobile devices or desktops, but has no installed desktop apps. The same OneDrive 1TB of storage is available per user.  This version currently starts at $5.00 user/month.
I am going to cut off this review at this point as there are many more features which could be discussed but that would just get too long.
Watch for upcoming reviews of the applications and other Microsoft products in the future!
My rating.
My personal overall rating for these Office 365 Products if a 4 to 4.5 star rating.  They are excellent products.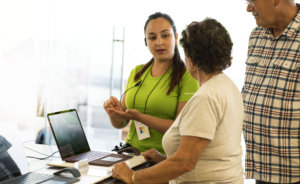 Ask for Support and get some Training.
Many times when people are complaining it is a user issue or a training issue.  The products are thoroughly tested before being launched and they are tested in many different environments.  They are not going to be as dynamic as they are and not have a few glitches now and then.  Remember regarding these and other software apps that MAN has created them and MAN is not perfect.  They support is excellent.  Give it a whirl when and if you have an issue.   Also consider getting training on the apps you use.  There is plenty of it available.
If you are interested in subscribing to any of these products or researching further, click here to go to Microsoft Office 365 Home and Personal or here to go to Microsoft Office 365 Business  or here to sign up for Free for Teachers and Students.
If you click on any of our links and make a purchase we may make a small commission.   See our affiliate disclosure in the footer of the webpage.
Please leave a comment below.  We welcome your thoughts!  We would love to know your thoughts on these products.
Please note that by submitting a comment you are also consenting for us to store your info from this submittal in our records. We will not furnish this information to any third parties. It is just stored in case we need to contact you.